An Overview of the models, prices, reviews and complaints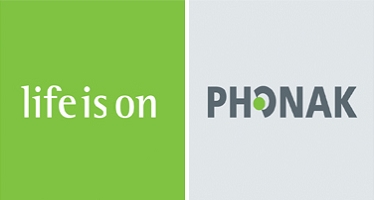 The Phonak International Company is and will remain a main player within the entire hearing aid creation industry. Phonak officially started under the current name in 1985, yet the roots of the company can be traced to 1947 when it was named in the Swiss language as ?AG für Elektroakustik?. Over the next 37 years, up to 19851, the company became stronger and stronger and finally changed to the present name that year. The headquarters is in Stäfa, Switzerland and the company is run from there. Phonak is also very international with sales all over the world and even a production facility all the way in Ho Chi Minh City, Vietnam.
Although Phonak's main headquarter building and state-of-the-art production and technology facility remains in Stäfa, they are a member of the Sonova Group which has a corporate headquarters in Zurich, Switzerland. The goal of the entire Phonak philosophy, like many other hearing aid companies, is ?to improve the hearing ability and the language recognition of people with hearing loss, thus adding to their quality of life?.
Phonak has many certified distribution partners and subsidiaries which makes a global brand represented within 100 countries, and counting. They are a worldwide force to be reckoned with but their official company headquarters contact info is as follows

Phonak Company Support, Contact Information and Phone Numbers
Company Mailing Address and Headquarters:
Phonak AG
Laubisrütistrasse 28
CH-8712 Stäfa
Switzerland
Fax Machine: +41 58 928 20 11
The Local Swiss Phonak Phone Number: +41 58 928 01 01
Company Email Address: contact@phonak.com
Official Website: http://www.Phonak.com
Phonak Hearing Aids Styles and the Models
In-The-Ear
? Lyric
? Dalia
? Milio Plus
? Virto Q
The in the ear style, which is ITE for short, are a great model if you want one that provides the ultimate comfort while also giving you a great hearing aid benefit. They are custom fitted to form right into the ear canal. The models at the smallest range sit all the way within the ear canal and are invisible unless a person takes a close look. Severe and down to mild hearing loss can be assisted with these models.

Behind-The-Ear
? Naida Q
? Dalia
? Bolero Q
? Milo Plus
? Milo Model
The behind the ear style is generally shortened to ?BTE?. These feature a casing which houses the battery and circuits of the hearing aid and also an in-ear-speaker which delivers the sound into the wearer?s ear canal, allowing them to hear noises easily. Both the case and the in-ear device are connected by a clear tube which is not noticeable as every day wear. Available in many different designs, styles, and colors, the BTE models can be used for mild, medium, severe, and all different types of hearing loss.

Receiver-In-Canal
? Nadia Q RIC
? Audeo Q
RIC which is short for receiver in canal are similar to behind-the-ear style but they are smaller and also available for mild to severe hearing loss, yet with slightly less power. These models can be customized by different combinations of styles, colors, and hearing aid designs making them quite versatile as they are small yet packing more of a punch than in-the-ear Phonak models.
Our detailed models and styles are listed more in-depth on the official company website. Phonak representatives are also available during regular business for customers to get all of the information that they need. Always consult with a registered audiologist about the type of hearing loss you have and the type of hearing aid you need. Next we will go over the Phonak prices and they might fit your budget.

Prices
All of the below are averages. They may vary based upon your local availability.
Audeo Q: $1850
Bolero Q: $2000
Virto Q: $2000
Nano: $2000
Ambra: $2900
Audeo S Mini: $1850
Audeo S Smart: $1849
Audeo YES: $1849
Solana: $2350
Cassia: $1900
Naida Q: $1850
Naida S: $1850
Nios Micro: $1850
Milo: $1600
All of the above prices are in US dollars. Please contact your local Phonak hearing aids retailer (above) to find out more.

Quick Overview
It?s a well-known fact that, when it comes to advertising, companies have to be ruthless to survive, so many of us turn to customer reviews for a ?real feel? of products. When it comes to hearing aids, a necessity not currently covered by most health insurance, you want to make sure you put your trust in the right place. Here?s a quick summary of what real people are saying about their experiences with Phonak hearing aids.
Cost: Unfortunately, this is the deciding factor for a lot of people. Phonak hearing aids can cost up to three times as much as other brands. This is not a point in their favor, but most people who?ve taken the leap agree that the extra money is worth the extra quality.
Adjustment: Hearing needs on the highway are very different than hearing needs in the library. Phonak hearing aids come with an automatic adjustment feature highly praised by customers. There is, of course, a manual adjustment feature which allows you to have more control, which is appreciated by those switching to Phonak from another brand.
Compatibility: Older adults are growing more and more comfortable with the changing technologies of the 21st century. One of the main complaints Phonak hearing aid users have is that this hearing aid is not as compatible with mobile phones as other aids available on the market.
Style: Customers who have chosen Phonak are happy with the number of styles available from which to choose. There are In The Ear (ITE), Completely In the Canal (CIC), and Behind The Ear (BTE) models available, suiting each customer?s personal preference.
Features: Phonak hearing aids come with many features which are a plus to tech-savvy older adults, but others complain that they make the devices harder to use. If technology isn?t your strong suit, this may not be the brand for you.
Overall Rating
Phonak is a reputable company and The Hearing Loss Pill team gives their line of products a very high rating. The long-standing dedication to quality and the company's mission to improve the lives of the hearing impaired reflect well on the reliability of the product.