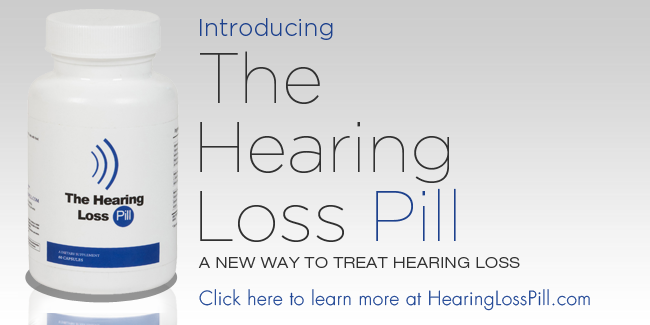 Lyric Hearing Aid Review
A overview of the cost, quality and fame surrounding this hearing aid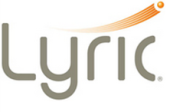 The Lyric hearing aid has generated a lot of buzz. Even outside of the hearing-impaired culture, the Lyric hearing aid has been featured in Popular Science magazine for its innovative technology, as well as being showcased on the Today Show and Dr. Oz1. What makes the Lyric hearing aid different from other traditional hearing aids, and why so much buzz around this tiny device?

The Difference?
The Lyric hearing aid is an extended wear style of hearing aid. For many of us who are used to seeing only the older, daily wear style of hearing aid, the concept of extended wear in a hearing aid can be strange. Extended wear hearing aids are tiny devices, placed in the ear canal by an Ear, Nose and Throat doctor2 or other hearing specialists, and intended to be worn for months at a time without removal. Lyric hearing aids revolutionize the hearing aid market, allowing users to shower, sleep, use a cellular or home phone set, and even wear standard iPod style headphones, while still experiencing the benefits of the hearing aid.

How long can it be worn
The Lyric hearing aid is designed for four months of uninterrupted wear, requiring replacement three times a year. It is worth noting that while the Lyric is designed for four months of continuous wear, it is not guaranteed for four months of wear. The Lyric hearing aid does not contain a changeable battery, eliminating the need to purchase and switch out hearing aid batteries. The battery of the Lyric hearing aid is proprietary, and once the battery life has been fully used, Lyric will be replaced by a professional. The replacement procedure is reportedly painless, non-surgical, and takes about ten minutes.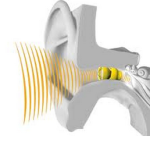 Challenges
One of the challenges of Lyric is that due to the constant wear nature of the product, the battery integrity and product life can be diminished from the four month intended wear. There is a correlation between lifestyle and replacement frequency, such as protection of the ears while bathing, but Lyric has mitigated this with a clever purchasing plan.

The Cost
Rather than paying by the hearing aid, Lyric users pay the price up front for a year's subscription to hearing aids. The payment does come with a 30 day free trial, allowing any potential users to try Lyric to see if it is right for them before committing to the several thousand dollar yearly price tag (the cost is between $2900 and $3600 yearly. Insurance companies typically do not cover hearing aids.) However, the benefit of this system is that so long as users are near a Lyric specialist, they can have as many devices replaced as needed. Additionally, while Lyric needs to be inserted by a specialist, the device comes with magnetic tools that allow the user to adjust volume as needed, or in case of an emergency or dead battery, remove the device.

Lyric Contact & Company Information
Company: Phonak, LLC. A unit of Sonova Holding AG of Switzerland
Address:
4520 Weaver Parkway
Warrenville IL 60555
Phone Number: 1-(866) 964-8450
Website: http://www.lyrichearing.com

FAQ
Q: Can the Lyric hearing aid be worn in the shower
A: Yes, it can be worn for months without end, including while taking a shower.
Q: What type of hearing loss can it be used with
A: Mild to moderate hearing loss works best. Severe hearing loss can sometimes need a stronger aid.
Q: Is surgery required?
A: No. It is not a surgical process, and is performed in office within an hour
Q: Can earbuds or headsets be worn?
A: Headsets are not a problem, but earbuds, earplugs or anything else that is inserted into the ear should not be worn. They may dislodge the aid.
Q: Is it truly invisible?
A: Yes. In this case the manufacturer claims are true. The aid is invisible unless someone is truly trying hard to find it.
Q: How do I replace the batteries?
A: You don't. The dead hearing aid is simply removed and a new one is put in its place. There are not batteries to change or buy.



You can also check out these Lyric Hearing Aid Reviews